Description
2x 25W R50 Dimmable Reflector, Spot Light & Lava Lamp Bulbs; 50mm Diameter Clear Glass Bulb with Tungsten Filament
Small Screw Cap (SES) [E14]
Brand New
This bulb is approximately 85mm high by 50mm wide.
Warm white 2700K.
Reflector light bulbs are generally used in spotlight and flood situations, where you need to illuminate a particular item or area. We offer a wide selection of reflectors including R39, R50, R63, R64, R80 and R90. The R itself stands for reflector whilst the accompanying number determines the diameter of the bulb surface. Our reflectors come in a variety of cap fittings whilst their wattage varies from as little as 25W right up to 100W.
This light bulb is fully dimmable. To see a range of our dimmer switches, please click here.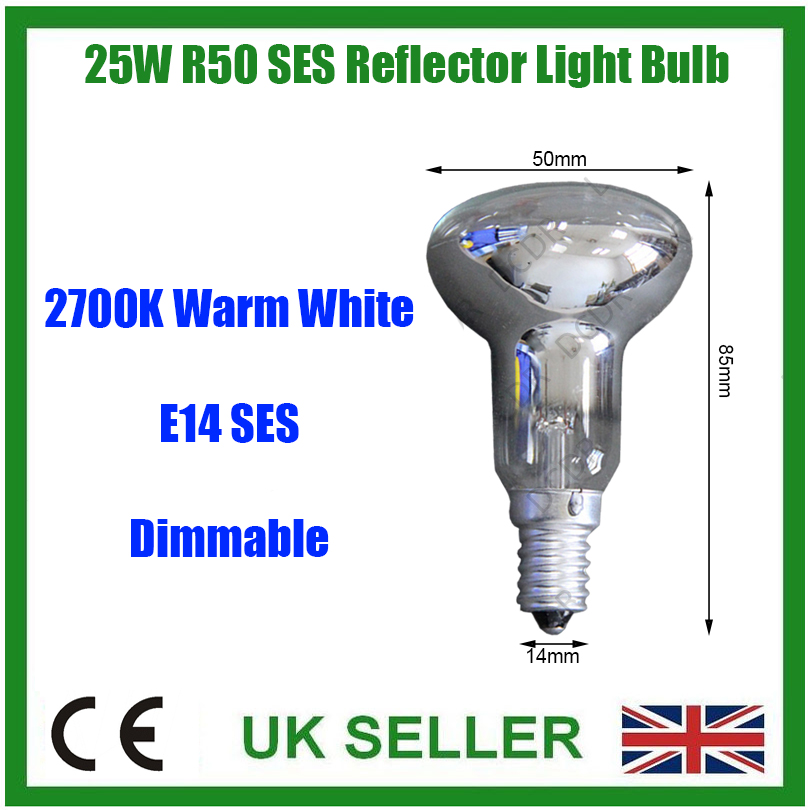 [/n][/n]
[/n]
[/n]
Add a map to your own listings. FREE Trial!
[/n]
[/n]