Description
4x 10W (= 60W) LED GLS Dusk Till Dawn Sensor Security Night Light Bulb BC B22 Lamp
ALL NIGHT SECURITY LIGHT WITHOUT NEED TO SWITCH ON /OFF!
Bayonet Cap (BC) [B22]
Warm White 2700K
Brand New
10W =60W = 810 lumen.
The light bulb is approximately 113mm high x 60mm wide.
'A' rated energy efficient bulbs; 25,000 hours lifespan.
This 10W retro-fit LED sensor globe delivers a warm white light equivalent to 60W. Because security lighting is switched on an average of 12 hrs per day, you can save over 20 GBP/29 EUR per bulb, per year on energy.
It automatically switches ON at dusk and OFF at dawn. Ideal for exterior porches, walkways, paths and patios. To be used in suitable enclosed outdoor fittings.
(suitable for outdoor locations – requires sunlight to function)
In stock now, fast delivery.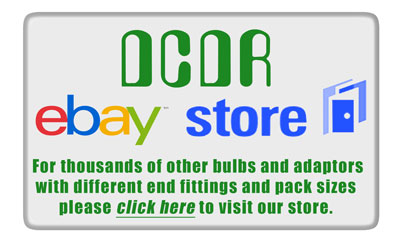 Price is VAT inclusive – VAT invoice dispatched with goods.