Description
4x Wireless UK Plug In Mains Socket With Remote Control
Brand New
Includes 4x 3 Pin UK Plug Mains Receivers
And Remote control (remote takes DC 12V battery, included)
The remote control power sockets are ideal for use with a wide variety of TV's, computers, fans, lights, heaters, coffee machines and much more and is ideal for use on plugs in hard to reach places.
Just plug into your wall socket and then plug any electrical device into the wireless receiver, Then you can just press a button on the remote to turn the device on or off saving you money by not having electrical devices going into standby mode.
Wireless Range up to 30M (in open aera)
Max Power: 1200W
Price is inclusive of VAT (invoice supplied with goods).
In stock now, fast delivery.
Users should ensure that correct items of appropriate voltage & wattage are used and should consult suitable qualified electrical engineer if unsure. We sell items on many international sites and supply over the world, so it is for the buyer to ensure that the legislation requirements of their locality are met with the products they desire to purchase. The regulations vary from country to country. As it is possible to view this item on a particular country's site but purchase from another country, or buyer to take it with them on their international travels, we are unable to give definitive guidelines for every locality.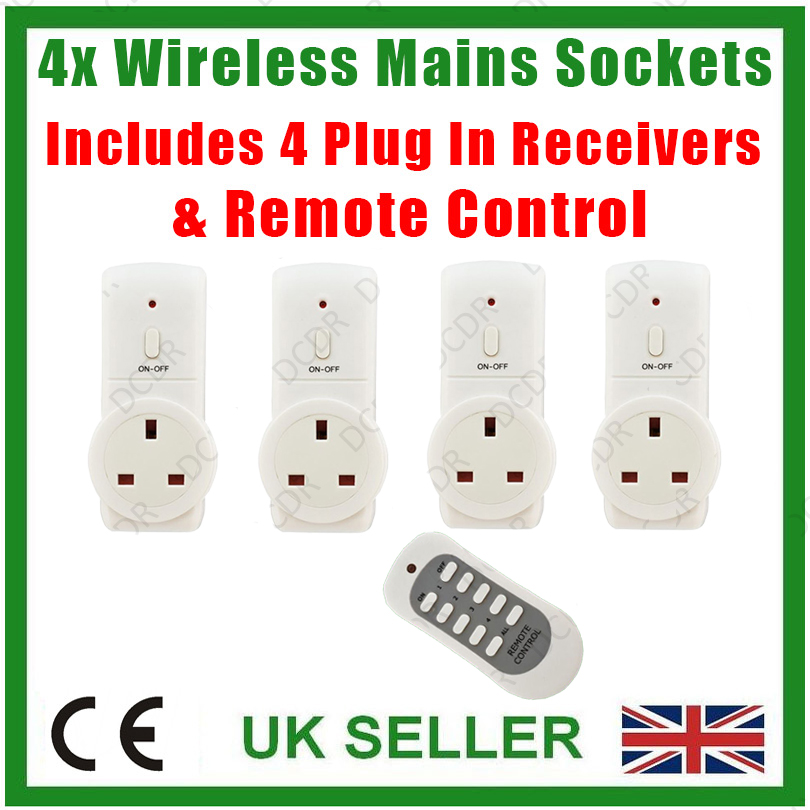 ---
On 06-Jun-11 at 01:48:46 BST, seller added the following information: