Description
50m IP44 Festoon Lighting inc. 140x Coloured LED Golf Ball Bulbs Suitable for Outside Use
for Outdoor Parties, Wedding Marquees, Patio Barbecues, Around Swimming Pools, Tents, Gazebos, Awnings, Walkways, Beach & Garden Paths, Hot Tubs, or Simply Illuminate Outdoor Products & Economically Decorate Business Premises Especially in Dark Winter Evenings.
Brand New
FESTOON PARTY LIGHTS, (50 Metre length) STRIP with 140x 0.5W Bayonet (B22) round coloured golf ball bulbs included (sockets are set approximately 33 cm apart) for bright illumination.
Splash waterproof protected (IP44) ideal for long-term outside use. This listing is for the 50m festoon strip cable, with 140 bulbs ( type mentioned above) supplied and included in the price. Alternative transparent GLS, round golfball, or candle bulbs (incandescent) with bayonet fittings possibly can be supplied (depending on stock availability) at this all inclusive price.
Please note for safety reasons individual bulbs above 25W should not be used.
For alternative low energy bulbs such as CFL or other varieties please contact us via eBay messaging for specific price quotes, discounted if purchased at same time.
The cable is high-quality, flexible, high strength flat rubber coated and the distance between each bulb socket is 0.33m, (approximately 1 ft. apart). Distance from plug to first socket is 2.2m. All B22 (BC) outdoor use bulb sockets and moulded 16A plug are IP44 rated. Converter to 13A flat UK style plug is available in our eBay shop, in which case the maximum power of bulbs that can be used is 20 Watts.
In stock now, fast delivery.
Photos for illustration only.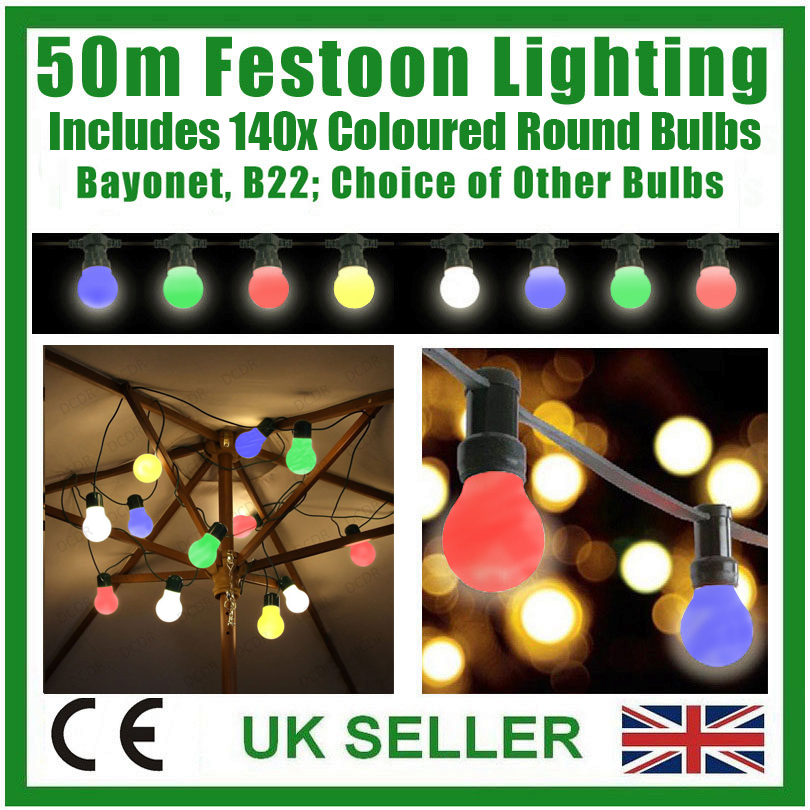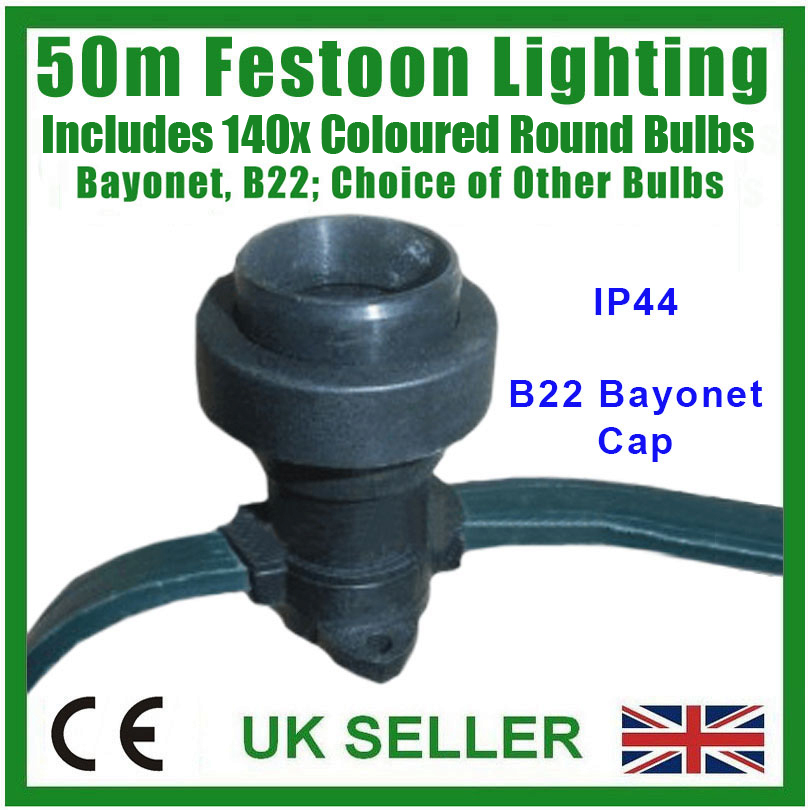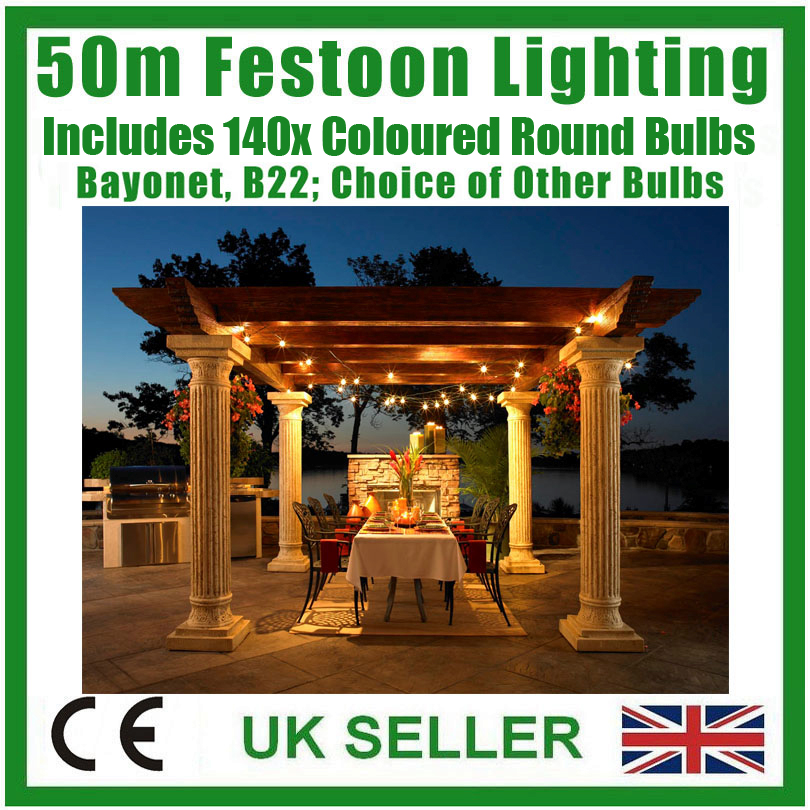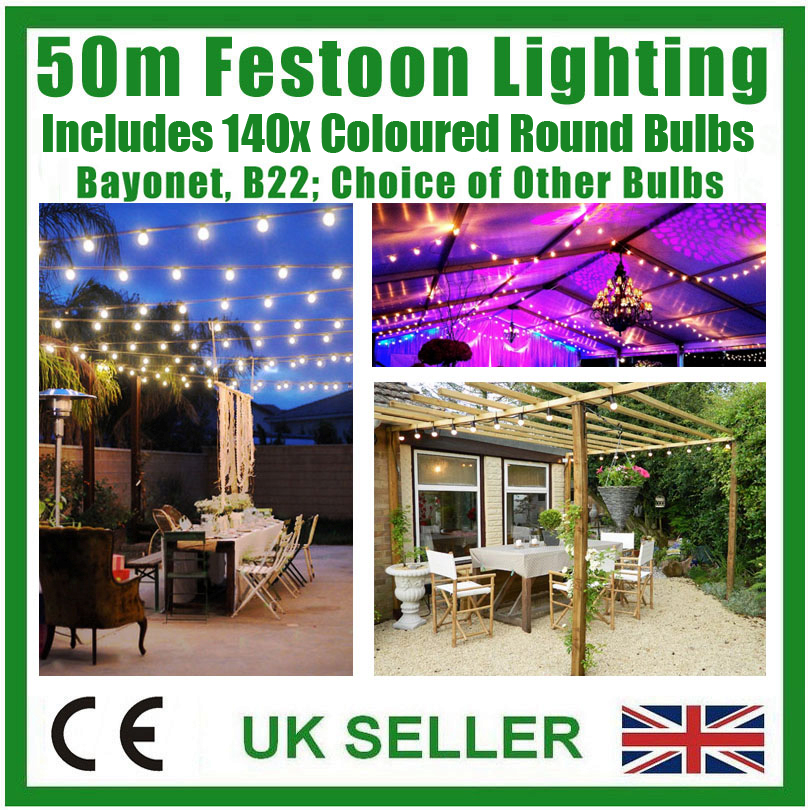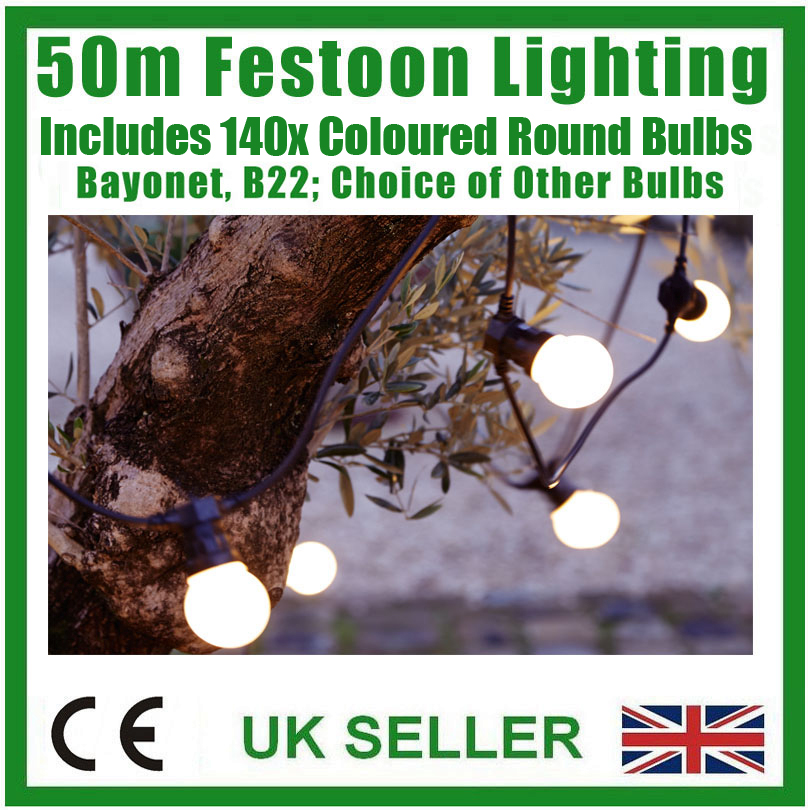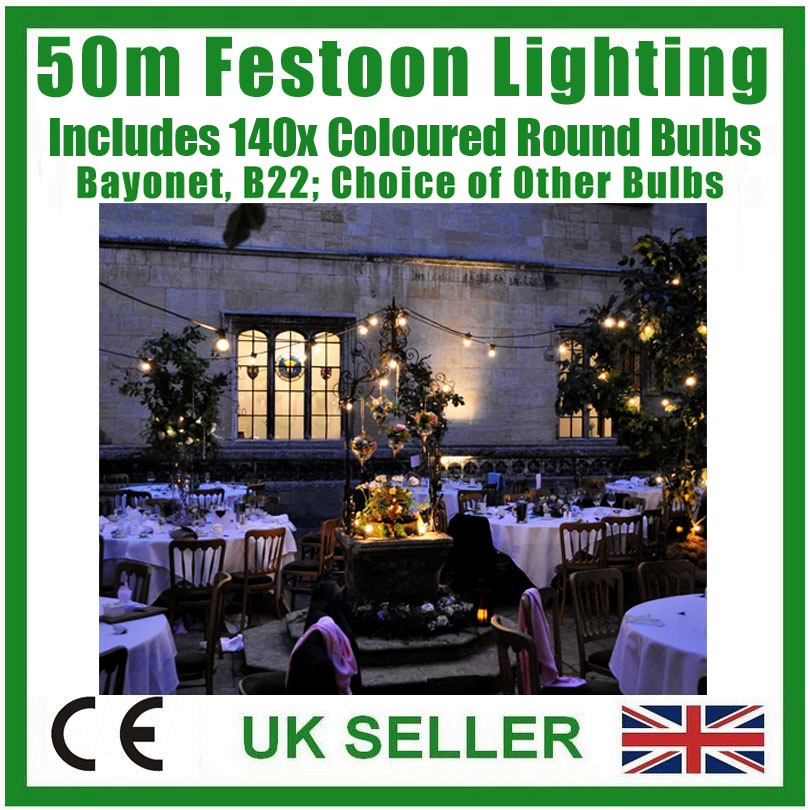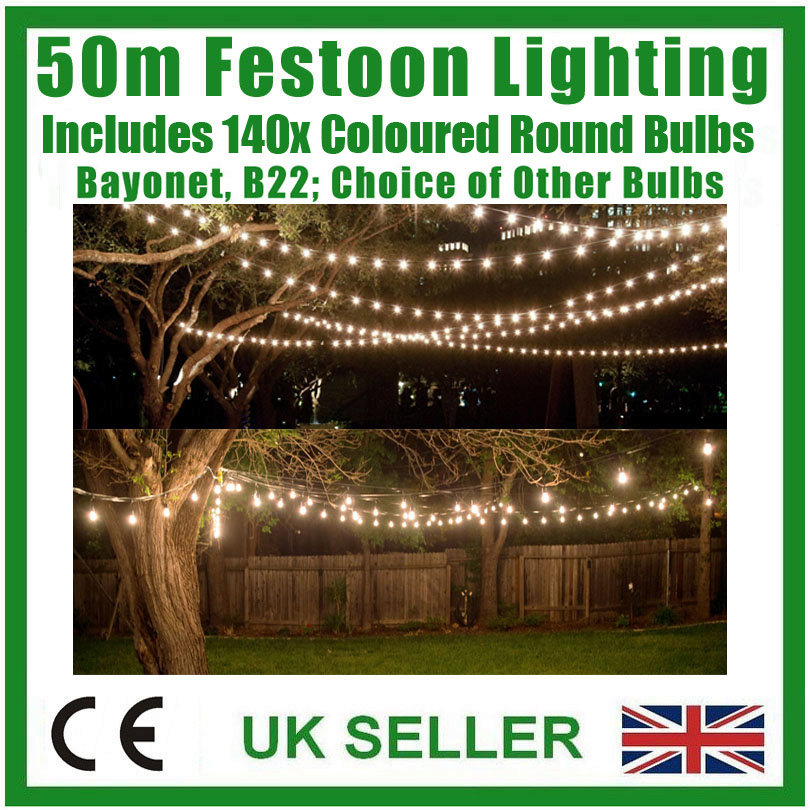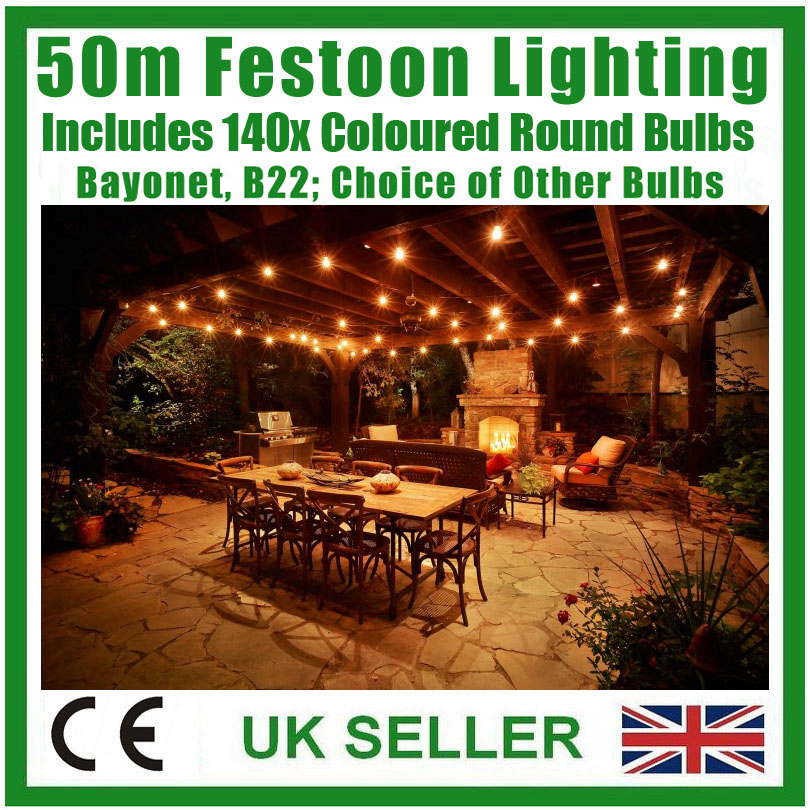 Photos for illustration only.