Description
5x Bayonet B22 Ceramic Lamp Holder
Replacement Coughtrie Porcelain Fitting
Ideal replacement for Coughtrie porcelain fitting or other bulkhead luminaires.
Brand New
[/n]
[/n]Ideal in applications where high temperatures may be produced such as Industrial Locations, Bulkheads, High Wattage Lamps as in Factories/Warehouses and for Reptiles in Vivariums & Tortoise Tables, Egg Incubation Cabinets etc.
[/n]
[/n]
B22 Lamp Holder is 44mm high by 40mm wide (22mm bayonet).
[/n]
The ceramic lamp holder is available for Bayonet B22 (BC) lamps.
[/n]
(see our other shop listing for E27, E14 & E40 ceramic sockets).
These are particularly suitable in applications where high temperatures may be produced, by high bulb power or by operation in a confined space. The connection is using screw connectors and can be made from above or from two sides. Holes are provided for two mounting screws.
Users should ensure that correct item of appropriate voltage & wattage are used and should consult a suitably qualified electrical engineer if in doubt. Always switch off power when changing bulbs or doing any form of installation.
In stock now, fast delivery.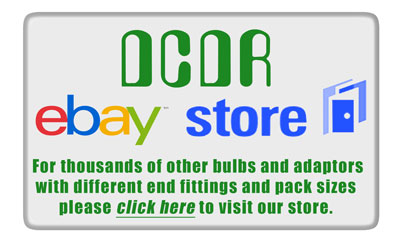 Price is VAT inclusive – VAT invoice dispatched with goods.
[/n][/n]
[/n]
[/n]
Add a map to your own listings. FREE Trial!
[/n]
[/n]