Description
6x 8W R7S LED Linear Flood Light Security Lamp Bulbs
Brand New
Bulb is approximately 118mm x 20mm wide.
A+ energy rating; 25,000 hour lifespan, 810 lumens
This 810 lumen LED R7s tube bulb has a energy rating of A+ which uses only 5% of energy that a standard halogen bulb uses. These LED bulbs are much more friendlier on the environment and is a more cost effective method of lighting. These bulbs also have an average life of 25,000 hours, with 12500 on/off cycles. Unlike CFL bulbs, the LED bulbs come on instantly to full light. The beam angle is 360 degrees and the colour temperature 3000K.
These bulbs retrofit for the tungsten halogen flood light bulb, which means it can be used as a direct replacement and will fit most J118 flood lighting, without the need for costly replacements of the whole unit.
Just make sure you check the bulb measurements before ordering.
In stock now, fast delivery.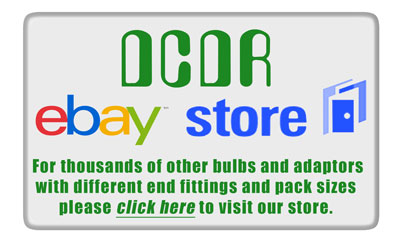 Price is VAT inclusive – VAT invoice dispatched with goods.