Description
1x 300 x 80mm Aluminium Silver Rectangular Air Vents Grill Cover
New but shop soiled, see 2nd picture above. Only 1 remaining.
300mm wide by 80mm high (288mm flange, 66mm).
For recess mounting
Bevelled front edges and ribbed flanges
Long front edges bevelled
With 40 x 7.5 mm oval slots arranged in parallel
Aluminium
In stock now, fast delivery.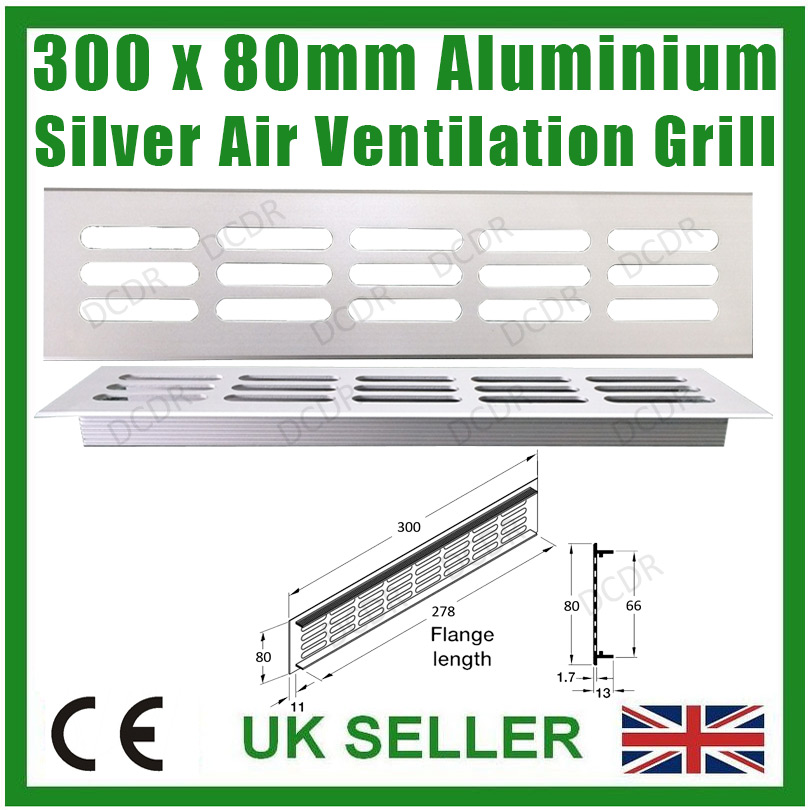 [/n][/n]
[/n]
[/n]
Add a map to your own listings. FREE Trial!
[/n]
[/n]