Description
FEZ 949 Private UK Car Registration Number
Brand New
This is a Personalised Car Reg Number FEZ 949.
Could be significant to you as if your initials are F.E.Z or if your name is:
Feroz, Feliz, Fezil, Fezokuhle, Fezile, Feza, Hafez, Amirhafez, Nafez, Afeziwe, Efezino … etc.
Please note the actual physical plate is not supplied only the entitlement documents for you to register in your name and possess and fix it to your desired vehicle subsequently.
All DVLA Fees and V750 Certificate of Entitlement Included
This item will be supplied on a 10 Year V750 Certificate of Entitlement from Unissued Government Stock which enables you to buy FEZ 949 now to use on a vehicle at a later date OR it can be transferred to any vehicle immediately.
We only offer a single 'Buy It Now' price which includes the £80 DVLA transfer fee.
If you have any questions or would like to discuss this purchase further, please message us.
A registration plate must not be used to make a vehicle look newer. Therefore AS THIS IS A DATELESS registration plate CAN be transferred to ANY vehicle REGARDLESS AGE OR WHEN FIRST registered.
All images we've used in this listing are for illustrative purposes only. All registration plates must be legally displayed on acrylic number plates in accordance with The Road Vehicles (Display of Registration Marks) Regulations 2001 (obtainable from HMSO).
The Regulations specify the typeface, the size, colouring and the British Standard that number plates must conform to. We advise you to contact us prior to committing to the purchase of this registration plate or to seek professional advice if you are unclear on how it will need to be displayed.
We do not accept returns or cancellations:
Under the terms of the Distance Selling Regulations 2000 section 13(c) our service begins immediately upon receiving an order from the customer, subsequently, there is no cooling off period, the transaction cannot be cancelled, exchanged or reversed and no refund can be given either in part or full.
If you are not sure that you want to buy this registration plate you should not agree to purchase.
Price is VAT inclusive – VAT invoice dispatched with goods.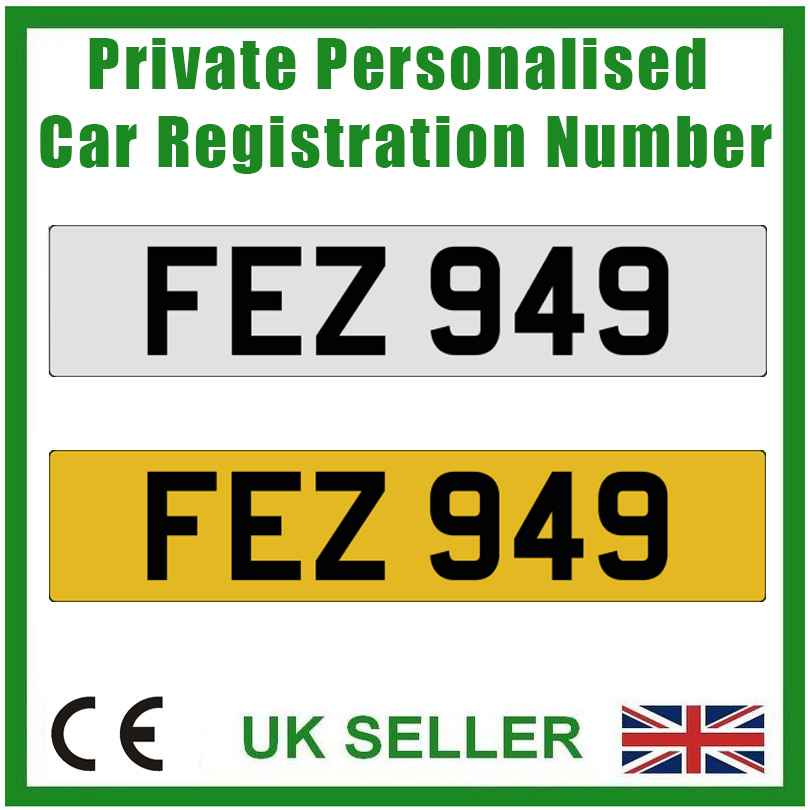 ---
On 31-Jul-11 at 01:21:37 BST, seller added the following information: