Description
Universal AC/DC Multi Voltage UK Power Lead Supply 6 Tip Charger, 3-12V 1A
Brand New
connectors: 2.5mm male, 3.5mm male, 5.5 x 2.1mm, 5.5 x 2.5mm, 3.5 1.35mm, 4.0 x 1.7mm
Power supply features: Regulated selectable DC output voltage, choice of 6 output voltages, choice of 6 Industry Standard DC connectors, reliable and safety Approved, output current up to 1A maximum.
Technical Specifications
Input voltage: 100 to 240V AC
Input frequency: 50 to 60Hz
No load power consumption: 0.3W
Input full load current: 0.25A
Input power: 16.5W max
Output voltage options: 3.0/4.5/5.0/6.0/7.5/9.0/12.0V DC ±10%
Min load output current: 0A
Max load output current: 1.0A
Noise test bandwidth: 20MHz.Each output bypassed by a 10uF
Line regulation: 0.5% Input 90 to 264V AC output loaded at full load
Total Maximum output power: 12W
Input to output isolation: 3000V AC 5mA 50/60Hz
Input to case: 3000V AC 5mA 50/60Hz
Output to case: 1500V AC 5mA 50/60Hz
Isolation resistance: 100MO
Operating temperature: 0°C to +25°C
Storage temperature: –20°C to +50°C
Operating humidity: 20%–85% RH. Non–condensing
Storage humidity: 10%–90% RH Non–condensing
Dimension: 76.5(L)x 42.4(W)x 72.2(H)mm
Weight: 140g
Price is VAT inclusive – VAT invoice dispatched with goods.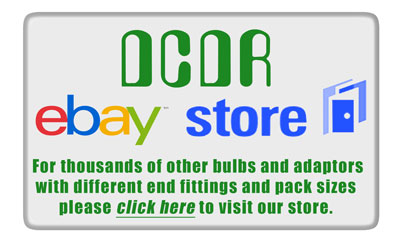 In stock selling fast!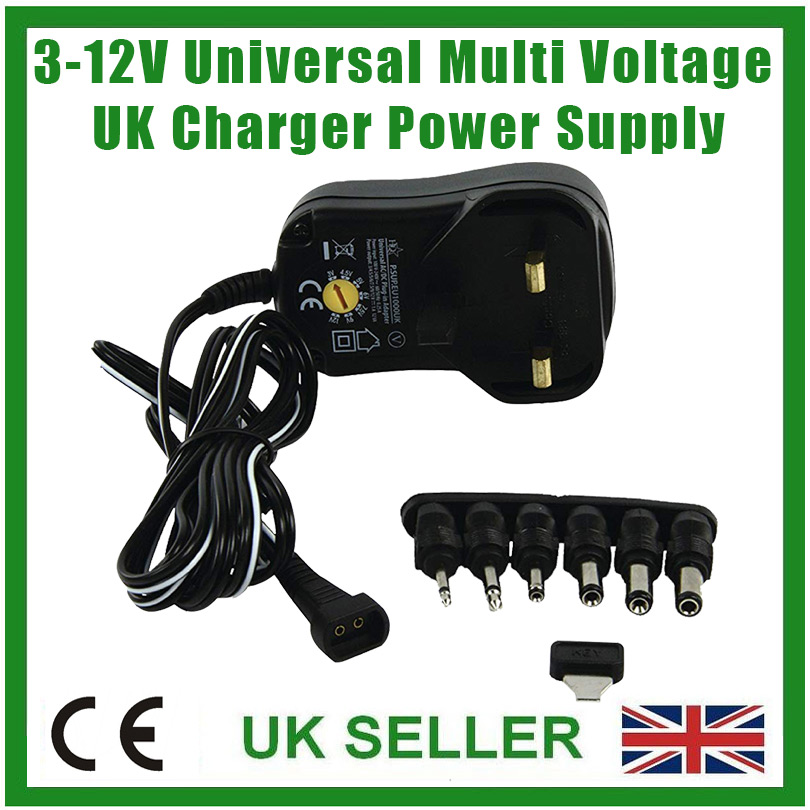 [/n]
[/n][/n]
[/n]
[/n]
Add a map to your own listings. FREE Trial!
[/n]
[/n]